4 Pheromones To Wear To A Job Interview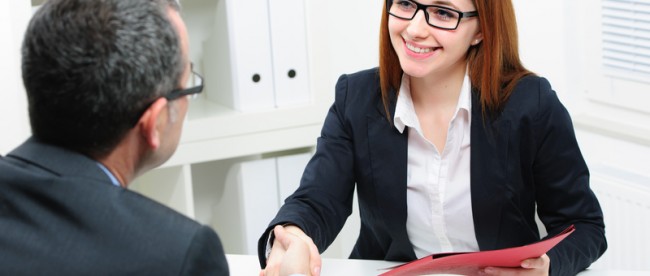 Hey there, Love Scent fans. Spring time is just around the corner, and with it comes the time for new beginnings and changes in your life. If you're looking for changes in your career and new jobs, you might like this list of pheromones that are great to wear to a job interview! Mostly, you want to avoid pheromone products heavy in androsteNONE that might make you seem too intimidating, and instead look at products like the following four, that include social pheromones such as androsteNOL that can help you connect with anyone.

1. Liquid Trust
Liquid Trust is the perfect pheromone product to wear to a job interview, and if you're not looking to spend too much money it is definitely the best option we have. It includes a social hormone that can help you and other people connect with each other and develop trust. If you can quickly develop trust with an interviewer then you will be in a great position to get whatever job you're interviewing for. At only $29.95 for a small bottle, you can't go wrong with Liquid Trust.

2. Connekt
If you've already tried Liquid Trust and want something similar, but with a little more power, Connekt is the next step. Connekt includes most of the same ingredients as Liquid Trust, but comes in a bigger bottle and is a little more concentrated. It's also more expensive, but you get what you pay for.
UPDATE: We no longer carry Connekt. Try Liquid Trust instead!
3. W.A.G.G. (What a Great Guy) Pheromones
W.A.G.G. is a unique pheromone product that moves away from the "alpha" vibe of many pheromone products for men. W.A.G.G. includes androsteNOL, which can make you seem a lot more friendly and approachable. If you're already an alpha-male type and don't want to seem too intimidating at your interview, W.A.G.G. can soften those alpha attributes and help you connect with people instead of intimidating them.
UPDATE: We no longer carry W.A.G.G., but we have several other products with the same key ingredient of androstenol. Try the Love Scent Pheromone Oils, or pure androstenol!
4. Cleo Pheromones for Women Beta Nol
Cleo Beta Nol for women is one of the only pheromone products available that includes beta-androstenol, which is one of the best social pheromones available. If you're someone who often feels a bit standoffish, Cleo Beta Nol can boost your confidence, lower your social anxiety, and help you open up and connect with your interviewer.
UPDATE: We no longer carry Cleo products. Instead, try Love Scent Pheromone Oils or Liquid Trust, or combine them together!
Thanks for reading! If you have an interview coming up, make sure you come prepared with one of these products. In this increasingly competitive world, any edge you can find over the competition is valuable. If you have any questions, comments, concerns, or topics you'd like us to cover in future blog posts, please leave a comment below the article. Also make sure to subscribe to our newsletter to get some free samples, and to be updated on new blog posts, products, and promotions.
These statements have not been evaluated by the Food and Drug Administration. These products are not intended to diagnose, treat, cure, or prevent any disease.