4 Intimate Pheromones For A Date With Your Valentine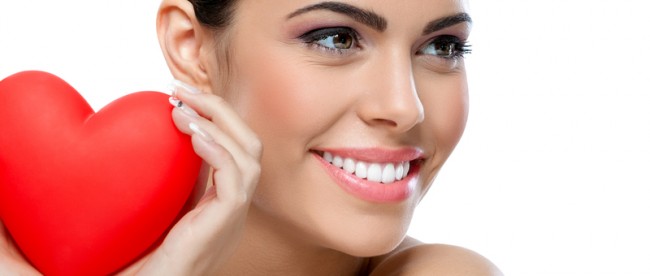 Happy February, Love Scent Fans! This month is usually a pretty busy one for us, which makes sense because pheromones are perfect for Valentines Day festivities. Whether you have a newly found date or a long term Valentine, pheromones can help you make your Valentines Day as romantic and intimate as possible. Make sure to be on the lookout for our upcoming Valentines Day coupon, and read on to learn about a few pheromone products perfect for the occasion.

1. Scent of Eros
Scent of Eros is a great, romantic pheromone product available in scented versions for men and women, and an unscented unisex version. All three versions are perfect to use during a romantic evening with your partner, and include pheromones like androsteNOL and androsteRONE to drive the formula. Scent of Eros is great for new couples that are still are getting to know each other, and for long term couples to help them strengthen their connection.
UPDATE: We no longer carry the Scent of Eros products. Try the Love Scent Pheromone Oils or Liquid Trust instead! Arome de Femme is a lovely scented pheromone product for women made specifically for romantic occasions, with a fragrance developed in Paris. Arome de Femme is packed with copulins, which can help the user create or strengthen sexual connections with partners and facilitate intimacy. While wearing Arome de Femme on a romantic night out with your partner, you'll feel like you're in Paris.
3. Chikara
Chikara is our most popular scented pheromone product for men, with a light musk fragrance and 7 different pheromones that most women love. Many male Love Scent fans started out with Chikara, but even experienced pheromone users should find that Chikara is a complex, successful formula that can make a night out with a partner that much better. 4. Alter Ego
Alter Ego is a straightforward scented pheromone formula that includes androstenol, androstenone, and androsterone, available in versions for men and women with different fragrances and slightly different ratios of the included pheromones.  Both versions include a perfect balance of social and sexual pheromones that can help you keep things exciting during Valentines Day.
UPDATE: We no longer carry Alter Ego. Try NPA for Women or NPA for Men instead!
That's all for this week, folks.  If you'd like to try a new pheromone product out for Valentines Day, you can't go wrong with any of these products. Please leave a comment below the article if you have any questions, comments, concerns, or topics you'd like us to cover in future blog posts, and make sure to subscribe to our newsletter to get some free samples, and to be updated on new blog posts, products, and promotions.
These statements have not been evaluated by the Food and Drug Administration. These products are not intended to diagnose, treat, cure, or prevent any disease.