Love Scent Website Update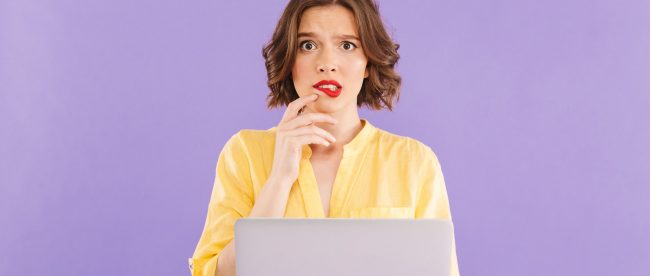 Greetings, Love Scent family!
If you've tried to place an order over the past few days, you've probably run into trouble. We are working hard to fix this problem, but in the meantime, we wanted to let you know what's going on!
WHAT IS HAPPENING?
At the end of last week, a rapid series of fraudulent orders forced us to shut down our payment processor. We cannot accept orders paid for with debit or credit cards until this problem is resolved.
WHO IS IMPACTED?
First of all, there is nothing wrong with your credit or debit card, so don't worry! This is not an issue of your credit card being hacked or stolen, and we know that our valued customers are not trying to place fraudulent orders. We have simply had to shut down our payment processor until we can prevent these repeated fraudulent order attempts from happening.
Unfortunately, anyone trying to pay for orders with a credit card or debit card will be impacted by this problem. We simply cannot accept payments made with credit or debit cards at this time.
Unfortunately, this means that even legitimate orders from our long-time customers cannot go through. We are so sorry to have to tell you this!
WHEN WILL YOU BE ABLE TO PLACE A CREDIT CARD ORDER?
Please know that we are working hard to fix this problem. We are working with our payment processor to implement the best solutions, so that we both get things up and running and make sure that this does not happen again!
Unfortunately, we do not know exactly when you will be able to place an order on our website using a credit or debit card. But we will be delighted when we can announce that the problem has been resolved!
WHAT ARE YOUR OTHER OPTIONS FOR ORDERING?
If you really need to place an order now and have the product shipped promptly, you can still order through one of our alternative marketplaces!
Our Amazon and eBay stores are seller-fulfilled, meaning that you will get the same products, shipped from the same warehouse, that you get when you purchase directly from our website!
If you don't have an Amazon or eBay account, don't want to make one, and can wait a little longer to receive your products, you still have one option:
Check or Money Order payment option
To use this option, place your order as you normally would on our website, but choose "Check or Money Order" as the payment option rather than entering card information. This puts the order into our system as a "pending" order. We will ship your order after we receive payment.
NOTE: We highly recommend paying with a money order rather than a personal check. When you pay with a personal check, we wait a few extra days to make sure payment clears. If you send a money order, we will ship your order as soon as we receive payment–no extra waiting required!
Send your check or money order to:
Love Scent Products
3595 Western Drive
Eugene, OR 97401
Include your order number when you send in your check or money order. This will let us process the payments as quickly as possible, and will ensure that you get the correct order!
QUESTIONS?
We know you probably still have questions, and we would be happy to answer them. You can call us at (888) 777-1115, or drop us an email. We will answer your questions to the best of our ability!
That's all for now! Keep an eye on our homepage for an announcement that this problem has been resolved. We hope to be able to make that announcement soon!
Much love you all of you!
– The Love Scent Team