Love Scent Stocking Stuffers For $15 Or Less!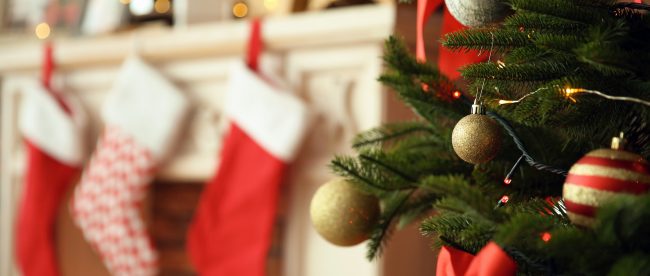 Happy Friday, Love Scent fans!
Do you still have some Christmas shopping to attend to? We've got you covered!
First of all, we're offering 30% off with the coupon code STOCKINGSTUFFERS! Just enter the code at checkout to save big on all your pheromone-related shopping. The offer is good on everything in the catalog, so get shopping now!
Second, we have some stocking stuffer recommendations that will fit any budget! From pheromone-free aromatherapy supplies to popular products that are perfect for introducing a loved one to the world of pheromones, we have plenty of ideas for you–all for $15 or less! Let's take a look…
1. Nag Champa Incense ($1.95/box)
This is one of our pheromone-free options for friends and family members who aren't ready to try pheromones, but who would enjoy infusing their home with this ancient fragrance. Nag Champa incense contains a blend of resins, flowers, and spices, including the powerful scent of sandalwood. It's a popular incense to burn at outdoor and indoor markets, in gift shops, in temples, and at home.
Due to its relaxing, stress-relieving effects, many people like to burn Nag Champa while practicing yoga or meditation. Some people also find that it helps them clear their minds and focus on the task at hand. And others just like the smell! Whatever reasons your loved ones have for enjoying incense, we're sure Nag Champa will appeal to them.
Each 15-gram box of Nag Champa incense contains about 15 sticks, and each stick burns for about 45 minutes. At $1.95 a box, it's easy to give the gift of this powerful incense! Order today!
2. Essential Oils ($4.95/bottle)
Essential oils are always a great gift for DIY-ers, crafters, and aromatherapy fans. These incredibly versatile oils have nearly endless uses. You can mix them together to create aromatherapy blends for inhalers and diffusers, add them to handmade soaps and lotions, use them in homemade cleaning products, add them to DIY bath bombs and sugar scrubs, mix them to create homemade perfumes and colognes…the list goes on and on! Many essential oils also have mental health benefits: Lavender oil has been used for centuries to reduce stress and anxiety, Peppermint oil is stimulating and helps you focus, and more!
If you know someone who likes to make their own household supplies and cosmetics, someone interested in aromatherapy, or someone who just enjoys playing around with natural scents, essential oils make great gifts for them. They'll be delighted to find a bottle or two of their favorite scents in their stocking!
Each 10 ml bottle of essential oils is $4.95. There are six oils to choose from: Lavender, Peppermint, Sweet Orange, Lemongrass, Tea Tree, and Eucalytpus. Order now!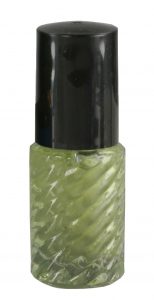 3. Fragrance Oils for Men and Women ($9.95/bottle)
Designed as cover fragrances for unscented pheromones but perfect all by themselves, our fragrance oil roll-ons contain highly concentrated perfumes and colognes. Modeled after some of the most popular fragrances around, these oils smell great and last all day.
Our fragrance oils have options for men and women, and are good gifts for people who could use a small, convenient, easy-to-apply fragrance that lasts a long time. They're ideal for frequent travelers, people who frequent parties and clubs, and anyone else with a fast-paced life! They can just tuck the bottle into a pocket or handbag and apply the fragrance on the go without missing a beat in their busy schedule.
A 4 ml bottle of concentrated fragrance oils for men or women is $9.95. Pair with an unscented pheromone, or give them as gifts all by themselves! Order one today!
4. Love Scent Pheromone Oils ($9.95/bottle)
We recently released four new fragrances to our Love Scent Pheromone Oils line, just in time for your stocking-stuffing needs! These oils contain the "icebreaker pheromone" AndrosteNOL, whose relaxing, stress-reducing, and mood-boosting properties make it the perfect introduction to the world of pheromones. These are ideal gifts for any friends and family members who might be interested in trying pheromones, and need a gentle, easy-to-use starter pheromone to begin with.
There are now five fragrances to choose from:
Musk–a consistently popular fragrance with a fresh, sweet smell
Woodland–a woody, faintly spicy, slightly smoky fragrance
Citrus–bright, fresh citrus with gentle floral undertones
Smoky Amber–a bold and memorable blend of ancient amber and woodsmoke
Honeysuckle–the comforting and nostalgic fragrance of fresh honeysuckle blooms
The Love Scent Pheromone Oil fragrances are memorable and long-lasting. Just apply a drop or two to your wrists and throat in the morning and enjoy the fragrance (and pheromones) all day long!
Each 3.7 ml eyedropper bottle of Love Scent Pheromone Oils is $9.95. Introduce a loved one to pheromones this Christmas! Order now!
5. Mojo Pro for Men ($12.95)
Mojo Pro for Men contains a blend of social and sexual pheromones and is a good starter product for anyone interested in pheromones for their romantic life. Most men report that it makes women more friendly, chatty, and flirtatious, and that it can spice up an existing romantic relationship. It doesn't have the aggressive effects seen in stronger formula, so is suitable for newbies and experienced pheromone users alike.
Mojo Pro for Men comes in a small 3 ml atomizer that makes application quick and easy, so it's perfect for anyone who might need to apply their pheromones on the go. One spray to the wrists or throat is all most men need, and then you can tuck it back into your pocket and get back to your day!
A 3 ml atomizer of Mojo Pro for Men is $12.95. Order one for a friend today!
6. Mojo Pro for Women ($12.95)
Like its counterpart for men, Mojo Pro for Women contains a mix of social and sexual pheromones and is a good choice for both new and experienced pheromone users. Women who wear it report increased attention from men, including striking up conversations and flirty behavior. The long-lasting formula will bring in the hits for hours after application.
Mojo Pro for Women's small size makes it highly portable, so it's good for busy women who are always on the go. It fits easily in a handbag, pocket, or even wallet, so applying and re-applying the pheromones is easy: one quick spray is all you need!
A 3 ml atomizer of Mojo Pro for Women is $12.95. If you have a friend who'd like to experiment with pheromones or just try something new, this is a great gift for them! Order now!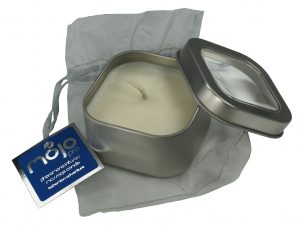 7. Mojo Pro Phermone Infused Massage Candles ($14.95/candle)
Made by the makers of the Mojo Pro pheromone sprays, these massage candles are a new and decidedly unique addition to our catalog. They create pheromone-infused massage oil as they burn! Just let the candle burn for a few minutes, and then pour the massage oil into your hand. Because the wax melts at a low temperature, it will be warm, not hot, to the touch. You can then use that oil to give your partner a sensual massage. It's the perfect gift for your partner!
Couples massage brings many benefits to a relationship, ranging from improved relaxation to better communication and an overall stronger relationship. Research shows that both partners, both the one giving the massage and the one receiving it, benefit from it. When you add the element of pheromones, the effects are even stronger.
The Mojo Pro Massage Candles come in three fragrances: fresh and faintly fruity Original Desire, which is ideal for female partners; sweet and tropical Bahamian Adventure, which is slightly more masculine; and the memorably aromatic Nuru Spice, which is perfect for partners of any gender.
If you'd like an intimate, romantic gift for your partner this year, the Mojo Pro Massage Candles are perfect! Each scent is available for $14.95. Order one for your love today!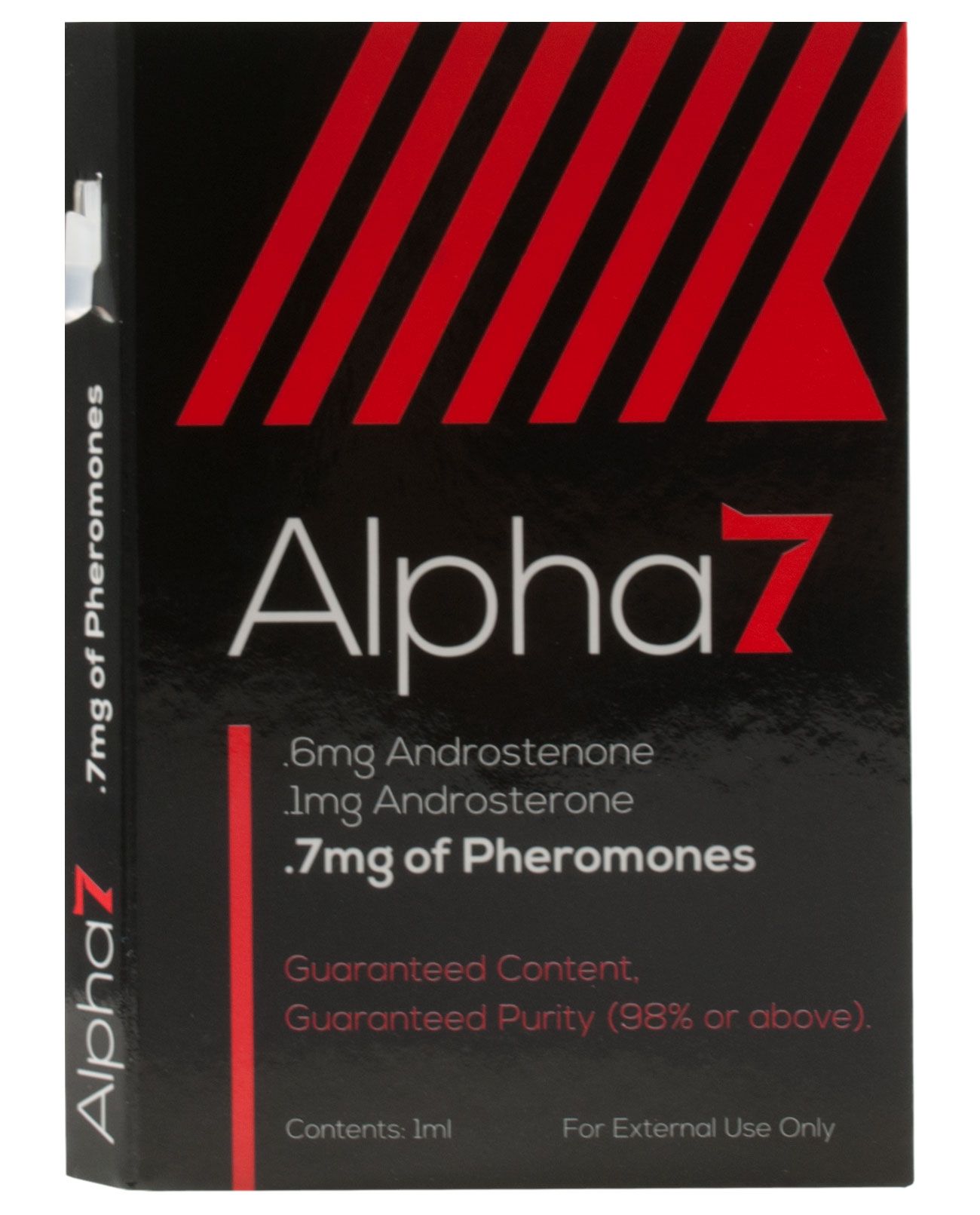 8. Alpha-7 Mini ($14.95)
If you know someone who wants to try out stronger sex pheromones that can really spice up their love life, a sample of Alpha-7 Unscented could be the perfect gift for them. This popular product contains a mix of the strong sex pheromone AndrosteNONE and milder sex pheromone AndrosteRONE. The two work together to create an aura of authority, dependability, and sexual magnetism.
Men and women alike have found that Alpha-7 makes their partners more attracted to them and more attentive to them. That said, it's easy to use too much, so make sure any recipient of this potent pheromone gift knows what they're doing. A little goes a long way in giving you amazing responses; too much can make people agitated or aggressive. If the wearer hasn't used pheromones before, they should use only a very small amount to begin with and add more in tiny increments until they find the dose that's right for them.
The Alpha-7 Mini is the 1 ml trial-size version of Alpha-7 Unscented and is ideal for people who want to try out a strong, sexual formula before committing to a larger bottle. If you know someone like that, this is a great choice for them!
The 1 ml trial-size Alpha-7 Mini is $14.95. Order for the pheromone enthusiast in your life today!
9. Chikara Mini ($14.95)
Like the Alpha-7 Mini, the Chikara Mini is a 1 ml trial-size version of one of our most popular formulas. It contains an easy-to-use, very balanced formula that is suitable for people who have never used pheromones before. The mix of seven different pheromones includes AndrosteNOL, AndrosteNONE, and AndrosteRONE, plus a fresh and memorable cover fragrance that draws people closer.
Chikara Phermone Cologne is our most popular product for men, thanks in large part to the dependability of its pheromone blend. Men find that the formula makes women chattier, more flirtatious, and more relaxed, which is great for meeting new people or improving your current relationship. Men also tend to be more respectful and pleasant when exposed to Chikara. It also works well to elevate your own mood and build your confidence!
A small amount of Chikara Pheromone Cologne applied to the wrists or throat is all you need to see effects. The Chikara Mini is the best way to experiment with this popular formula to see if it works for you.
If you know someone who'd like to get started in the world of pheromones, the 1 ml trial-size Chikara Mini is perfect for them! Order one for $14.95 now!
There you have it, Love Scent fans! We hope you have some ideas for stocking stuffers for everyone in your life. And don't forget to save 30% by using the code STOCKINGSTUFFERS at checkout when you order!
Are you planning to give the gift of pheromones this year? Or are you hoping to receive some pheromones in your stocking or under the Christmas tree? Let us know in the comments! You can also contact us with questions, comments, and concerns. And be sure to subscribe to our newsletter to get free samples and to be the first to hear about blog posts, exclusive promotions, new products, and more!
These statements have not been evaluated by the Food and Drug Administration. These products are not intended to diagnose, treat, cure, or prevent any disease.