Pheromones For Thanksgiving Dinner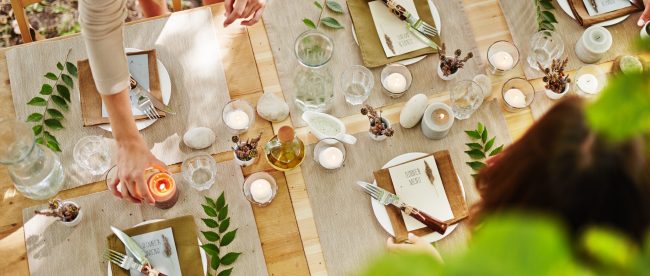 Greetings, Love Scent fans!
Thanksgiving is only two short weeks away! Many of you will soon be traveling to visit family and friends so that you can spend some quality time together, eat good food, and catch up on everything that's been going on in each other's lives.
If you plan to bring pheromones with you on your holiday travels, it's important to make sure that you're bringing along the right kind. Some pheromones, as you probably already know, are a much better fit for these occasions than others. In these situations, we generally recommend social pheromones, which are mood-elevating, anxiety-reducing social lubricants that keep everyone happy and the easy conversation flowing. If you tend to be a little anxious at big gatherings, or just want something that will make the event even more joyful, social pheromones can be a great help!
So what are the best pheromones for Thanksgiving gatherings? Let's take a look!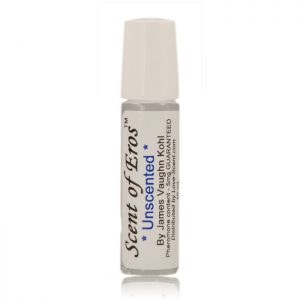 1. Scent of Eros Unscented ($49.95)
Scent of Eros Unscented is one of our most popular social formulas. A lot of people use it in their workplaces to get along better with supervisors and colleagues, but it's also a great addition to your social and family life. The formula contains AndrosteNOL, the social "icebreaker pheromone," and AndrosteRONE, a very mild sex pheromone that improves confidence and respectability. Both pheromones make big gatherings with family and friends all the more enjoyable, making Scent of Eros one of our best pheromones for Thanksgiving gatherings of all kinds.
Scent of Eros Unscented contains no cover fragrance and its ingredients, unlike most pheromones, don't actually smell too bad on their own. So this particular product can be worn without a cover fragrance, making it ideal for anyone with family members or friends who are sensitive to scents. Just roll an inch-long stripe on your wrists and throat.
A 10 ml roll-on bottle of Scent of Eros Unscented is $49.95.  Order this popular social pheromone today!
UPDATE: We no longer carry the Scent of Eros products. Try the Love Scent Pheromone Oils or Liquid Trust instead!
2. Love Scent Pheromone Oils ($9.95)
The Love Scent Pheromone Oils are a straightforward, versatile scented product containing the social pheromone AndrosteNOL and a unisex cover fragrance. AndrosteNOL elevates the mood, reduces anxiety, and helps people feel at ease in social situations, whether it's a big Thanksgiving dinner where you're meeting new in-laws, a holiday party with work friends and colleagues, or a casual get-together with your friends and their partners.
The Love Scent Pheromone Oils can be worn alone or in combination with other pheromones. Apply 1-2 drops to the wrists and throat and, if desired, place a dab under the nose to benefit from AndrosteNOL's powerfully soothing self-effects. Currently, these oils are offered in a sweet, fresh Egyptian musk fragrance. More fragrances will be available soon!
A 3.7 ml bottle of Love Scent Pheromone Oils contains 0.8 mg of AndrosteNOL and costs $9.95. This is one of our best pheromones for Thanksgiving and any other occasion, so order a bottle or two for yourself now!
3. Liquid Trust ($29.95)
Liquid Trust is consistently our most popular unscented product. It contains an important social hormone that regulates a huge range of human behavior: parent-child bonding, pair bonding between partners, trust among social groups, social and romantic attachments, and much more. It also has stress-reducing, mood-elevating effects. Liquid Trust can help you get along better with everyone at the Thanksgiving dinner table. (Some of Liquid Trust's longtime users also report that it can help you get along better with some animals, including dogs and horses!)
Liquid Trust is unscented and doesn't have much of a natural scent, so it can be worn alone or with a cover fragrance. It's also safe to use on most fabrics. Spray some on your wrists and neck, and put a bit right under your nose for your own benefit. Then sit back and enjoy the relaxed atmosphere you've helped create!
A 7.5 ml spray bottle of Liquid Trust is yours for $29.95. There's never a bad time to use this product, so stock up today!
4. Super Primal for Him ($59.95)
Super Primal for Him is an unscented pheromone additive that, like the Love Scent Pheromone Oils, contains the social pheromone AndrosteNOL. This product is designed to help people feel more at ease around you and to help you feel more relaxed and comfortable in any situation. It's one of our top pheromones for Thanksgiving celebrations, or celebrations at any other time of year for that matter, as well as dinners with friends or colleagues.
Super Primal for Him is designed to be added to your favorite fragrance, whether it's a cologne, essential oil blend, body spray, or anything else. That said, because AndrosteNOL doesn't have an offensive smell of its own, you can also wear Super Primal for Him by itself. And, despite the name, it is suitable for use by people of any gender!
A large 2 oz bottle of Super Primal for Him is $59.95 and will last you a very long time. Order yours now!
There you have it, Love Scent fans! Four great pheromones for Thanksgiving. Take them with you when you visit family and friends this year, and enjoy the relaxed and friendly environment!
What are your favorite pheromones for Thanksgiving celebrations, or any other big holiday events? Do you wear any from this list, or do you have a different favorite? Let us know in the comments below! You can also contact us directly with questions, comments, or concerns. Also be sure to subscribe to our newsletter to get free samples and to be the first to hear about blog posts, exclusive promotions, new products (like the upcoming new Love Scent Pheromone Oils fragrances), and more!
These statements have not been evaluated by the Food and Drug Administration. These products are not intended to diagnose, treat, cure, or prevent any disease.