Welcome To Love Scent's YouTube Channel!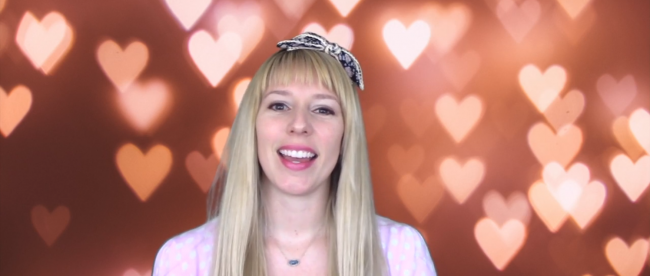 Greetings, Love Scent fans!
We have an exciting announcement!
Our YouTube channel, LoveScentPheromones, is once again up and running!
This channel will be hosted by Rachel, our resident certified aromatherapist. She has spent years studying essential oils and the many benefits they have for our mental, physical, and overall health. She's also very enthusiastic about pheromones and the positive impact they can have on our lives!
Rachel will be telling you everything you need to know about pheromones. Topics will include:
What pheromones do: the effects of individual pheromones and how they impact our lives. Learn more about the ingredients in your Love Scent favorites!
How they work: how pheromones influence our behavior. The science behind these fascinating compounds!
How and where to apply them: visual guidance on where to put pheromones, and how much to use. If you've ever wondered what we mean by "pulse points" or need more guidance on what constitutes a "spray," a "dab," or a "drop," now you'll know!
Custom/DIY pheromone mixes: visual, step-by-step guides to making your own pheromone mixes and custom pheromone fragrances. Learn how to make and store your very own pheromone creations!
Product spotlights: information about Love Scent's products and whether they're a good choice for you. Learn about different products' pheromone content, what they smell like, and what effects they have!
And much more!
In addition to telling you about pheromones and our current Love Scent products, Rachel will also introduce you to new products that we are currently developing! We have several new products in the works and will be excited to share them with you once they're ready for our customers.
Take a look at our first video here!
Subscribe to our channel at LoveScentPheromones for more information about pheromones and Love Scent products, and to get insider tips and tricks on how to use pheromones effectively.
Also be sure to share these videos with friends and family members who would like to learn more about pheromones!
Are there any topics you would like us to cover on our channel? Perhaps a product you'd like to learn more about, or more information about specific pheromones? Make your requests in the comments below! And as always, feel free to contact us directly with any questions, comments, or concerns. And be sure to subscribe to our newsletter to be the first to hear about blog posts, exclusive promotions, new products, new videos, and more!
These statements have not been evaluated by the Food and Drug Administration. These products are not intended to diagnose, treat, cure, or prevent any disease.