4 Great Starter Pheromones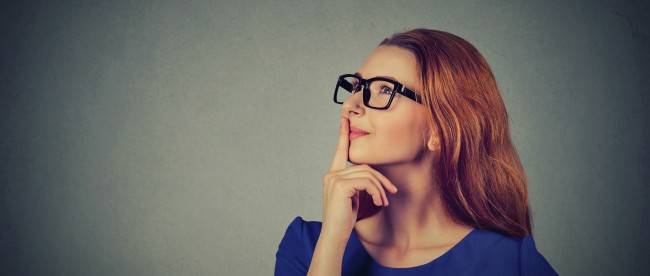 Happy Friday, Love Scent fans!
This week, we're going to take a look at some pheromones that are good "starter" pheromones for folks who haven't used them much before. As some of you probably know already, pheromones vary a great deal in strength and intensity, and some are more suitable for beginners than others. So whether you, reading this, still aren't sure where to start, or you're looking for recommendations for friends who haven't tried pheromones before, we have some advice for you.
First, let's review why it's better to start out with milder pheromones. Why not just start with the strongest and "best?" Well for starters, "stronger" definitely does not mean "better" when it comes to pheromones; in fact, depending on the wearer, very strong pheromones can actually be a bad choice. Intense pheromones can make some people too intimidating and too overbearing, even in small amounts. You want to start with less intense pheromones and only switch to stronger formulas if you need to.
Also, if you haven't used pheromones much before, you can easily use too much on accident. This kind of overdosing can be a huge turn-off for those around you and will have the opposite effect of what you wanted the pheromones to do. Starting out with milder formulas gives you the chance to learn proper dosage and application before trying out something stronger.
So, what are some specific formulas that are good for beginners? Let's take a look!
1. Chikara (starting at $14.95)
Chikara Pheromone Cologne for Men is our most popular scented men's formula. It has a very well-balanced mix of seven pheromones, including the "icebreaker" social pheromone AndrosteNOL and the sex pheromones AndrosteNONE and AndrosteRONE. The end result is a pheromone cologne that can be worn on a date, to work, and around friends. It brings people in and starts conversations without an intense sexual aura.
Chikara is a good choice for beginners because of its balanced effects, and because it's difficult to use too much. An accidental extra spray won't do much harm.
The pleasantly-scented Chikara Pheromone Cologne for Men is available in two sizes for those who want to try it: a 1-ml trial size tube ($14.95), and a 15-ml spray bottle ($59.95). If you prefer to use your own colognes, you can also get a 15-ml spray bottle of Chikara Unscented for $59.95. Order today!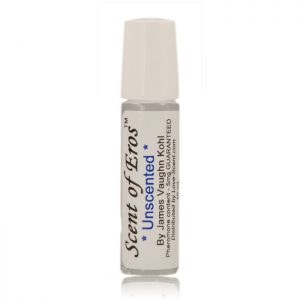 2. Scent of Eros ($49.95)
Scent of Eros is another mild formula with a good mix of social and sexual pheromones. It contains AndrosteNOL, a social pheromone, and AndrosteRONE, one of the milder, less intense sex pheromones. This formula boosts confidence and approachability without making the wearer overbearing and intimidating. These effects make this formula suitable for use in your professional and private life.
The balanced and un-intimidating nature of the Scent of Eros formula makes it an excellent starter formula for anyone interested in pheromones. It can be used by almost anyone, almost anywhere.
Scent of Eros is available in an unscented formula for those who prefer their own cover fragrances. You can try it out in a 10-ml roll-top bottle for $49.95.
UPDATE: We no longer carry the Scent of Eros products. Try the Love Scent Pheromone Oils or Liquid Trust instead!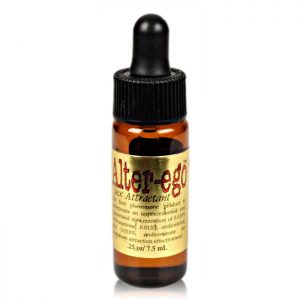 3. Alter Ego (starting at $9.95)
Alter Ego's effects are implied by its name: it can make you feel like a new person. It contains a balanced mix of AndrosteNOL, AndrosteNONE, and AndrosteRONE. The AndrosteNOL helps you break the ice, while the sex pheromones give you confidence, authority, and charisma without the intimidating side effects. Even people who have used pheromones before enjoy the refreshing effects of this formula.
Alter Ego works well for beginners because of its balanced formula of three pheromones that work well together. If you want to try out a pheromone perfume or cologne, this is a great place to start.
Alter Ego comes in scented versions for men and women, both of which are available in gel packs, starting at $9.95, and 7.5 ml eyedroppper bottles for $49.95.
UPDATE: We no longer carry Alter Ego for Women. Try NPA for Women instead!
4. Alpha-7 (starting at $14.95)
The Alpha-7 formula was designed specifically for men who found that typical men's formulas were just too strong. Instead of using only AndrosteNONE, like many pheromone products for men, Alpha-7 contains both AndrosteNONE and AndrosteRONE. The gentler, milder AndrosteRONE helps balance out the AndrosteNONE, making for a more complex and dependable formula with a lower risk of an unfortunate overdose.
Alpha-7 is a good formula for pheromone beginners who are specifically interested in sexual formulas. Balanced as it is, it should still be used sparingly for best results.
Alpha-7 Unscented is available in a 1-ml trial size vial ($14.95) and a 10-ml dripper-top bottle ($59.95).
And there you have it, Love Scent fans! If you've been hesitating to experiment more with pheromones until you know where to start, or are wondering what to recommend to a friend who wants to experiment for themselves, we hope you have a better idea now. Once you make your choice, check out our advice on experimenting with pheromones!
As always, feel free to contact us with any questions about this or any other topic. And be sure to subscribe to our newsletter to hear about new blog posts, product announcements, exclusive promotions, and more!
These statements have not been evaluated by the Food and Drug Administration. These products are not intended to diagnose, treat, cure, or prevent any disease.