The Best Essential Oils For Allergy Season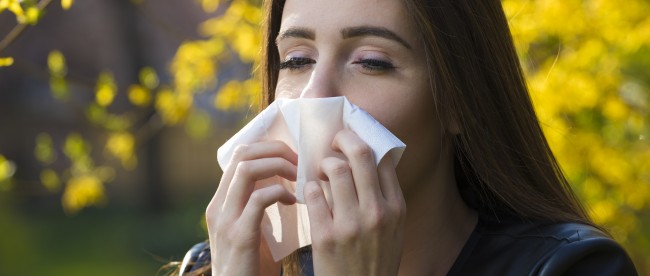 Happy weekend, Love Scent fans, and Happy Easter to those who celebrate it!
Speaking of Easter, has everyone heard about our storewide Easter promotion? Use the code EASTERJOY at checkout for 25% off your order! It won't last long, so take advantage while you can!
Okay, back to business…
Last week, we talked about pheromone mixes for outdoor springtime events–Easter garden parties, barbecues, cookouts, and so on. A lot of us are looking forward to spending time smelling the spring blooms in the warm sunshine.
Plenty of people, though, have a hard time looking forward to outdoor events because just the thought the thought of fresh-mown grass and blooming flowerbeds makes them start sneezing. Seasonal allergies can definitely put a damper on any outdoor festivity. Of course, we have buckets of allergy medicines to choose from, but unless you enjoy having a cotton-dry mouth or really love being drowsy all the time, most over-the-counter allergy pills leave a lot to be desired.
Luckily, there are natural ways to treat some allergy symptoms, and Love Scent provides one of the most popular: essential oils.
Remember, not all essential oils will work for treating allergy symptoms. Different essential oils have different properties and affect your body in different ways. But many of them are very useful for allergy symptoms and can be very helpful if you're looking for a more natural way to breathe a little bit easier.
Before we look at the essential oils that are best for allergies, let's review the proper use of essential oils.
If you want to use essential oils on your own–that is, without the oversight of a professional–there are two ways to use them:
1. Topical Use
A lot of people use essential oils topically on their skin. If you're going to do it this way, make sure that your essential oils are partially diluted. The essential oils available at Love Scent are NOT diluted, meaning that you will need to dilute them yourself.
Why dilute? Well, pure, undiluted essential oils are too strong for most people's skin, and using essential oils without diluting them can lead to something called "skin sensitization"–a bad reaction similar to an allergic reaction. If you experience skin sensitization to a particular essential oil, you may have a similar reaction to that oil (or even the plant it's derived from) whenever you come into contact with it in the future. That's not good.
To clarify, diluting an essential oil does not lessen the essential oil's effects. On the contrary, dilution helps the essential oil do its good work without harming your skin, making it more effective, not less effective.
There are a lot of options for diluting, depending on how you plan to use your essential oil. Some of these ways include:
Carrier oils like almond oil, avocado oil, and sunflower oil–for massage oils, roll-ons, and facial treatments
Unscented lotions and body butters–for homemade moisturizers and skin treatments
Salts and sugars–for bath salts and body scrubs
Alcohol–for homemade perfumes and colognes
Unscented shampoos and conditioners–for your own homemade hair treatments
Once you've properly diluted your essential oil, it's ready for topical use–in a massage oil, lotion, bath bomb, or any other way you please.
2. Inhalation
When you "inhale" essential oils, you're not spraying them up your nose like you would with a nasal spray. A more straightforward way of describing this method is to say that you're smelling them.
Smelling essential oils can have a variety of physical and psychological effects. Depending on the oil, you might feel more relaxed, you might feel more energized, your airways might expand, and more.
Unlike topical use, inhalation does not necessarily require dilution, because you will not be putting the oil on your skin. That said, you can dilute the essential oils if you wish, and some essential oils are so strong-smelling on their own that you'll probably want to dilute them.
The most common inhalation methods are:
Diffusers–you can purchase one, or make your own
Inhalers–like diffusers but much more portable; you can buy one or make one
Some people like to keep a diffuser at home and a few inhalers in their bag so they can benefit from aromatherapy no matter where they are. You do you!
All right, now that we've covered the basics, let's get back to the matter at hand: using essential oils to treat your allergy symptoms.
We mentioned already that some essential oils are better than others at treating allergy symptoms. So which are the best? Let's take a look!
Eucalyptus oil is one of the go-to oils for respiratory ailments. It reduces inflammation, and inhaling it can open up your lungs and nasal passages to make breathing much easier. It also acts as an expectorant, meaning that your body will have an easier time purging its respiratory system of allergens and other irritants. It can relieve the sore throats and hoarseness that often accompany allergies. A 2011 study even showed that Eucalyptus oil can effectively relieve symptoms of upper-respiratory infections such as bronchitis.
Peppermint oil is a stimulating oil with anti-inflammatory properties. Inhaling it can open up clogged sinuses, allowing your body to expel allergens and irritants, and soothe itchy throats. This is especially useful for those of us whose seasonal allergies are worsened by asthma. Using Peppermint oil topically (properly dilused, of course!) can also relieve tension headaches and other secondary allergy symptoms.
3. Lavender Oil
Lavender oil might be the most popular essential oil around, and for good reason. A natural antihistamine, it also has anti-inflammatory properties. It can be inhaled to open up your respiratory passages, or used topically to treat skin irritation brought on by allergens and to relieve headaches. Its relaxing, anxiety-reducing properties make Lavender oil one of the best (if not the best) essential oils for nighttime allergy treatment, because it does not act as a stimulant like many other essential oils do.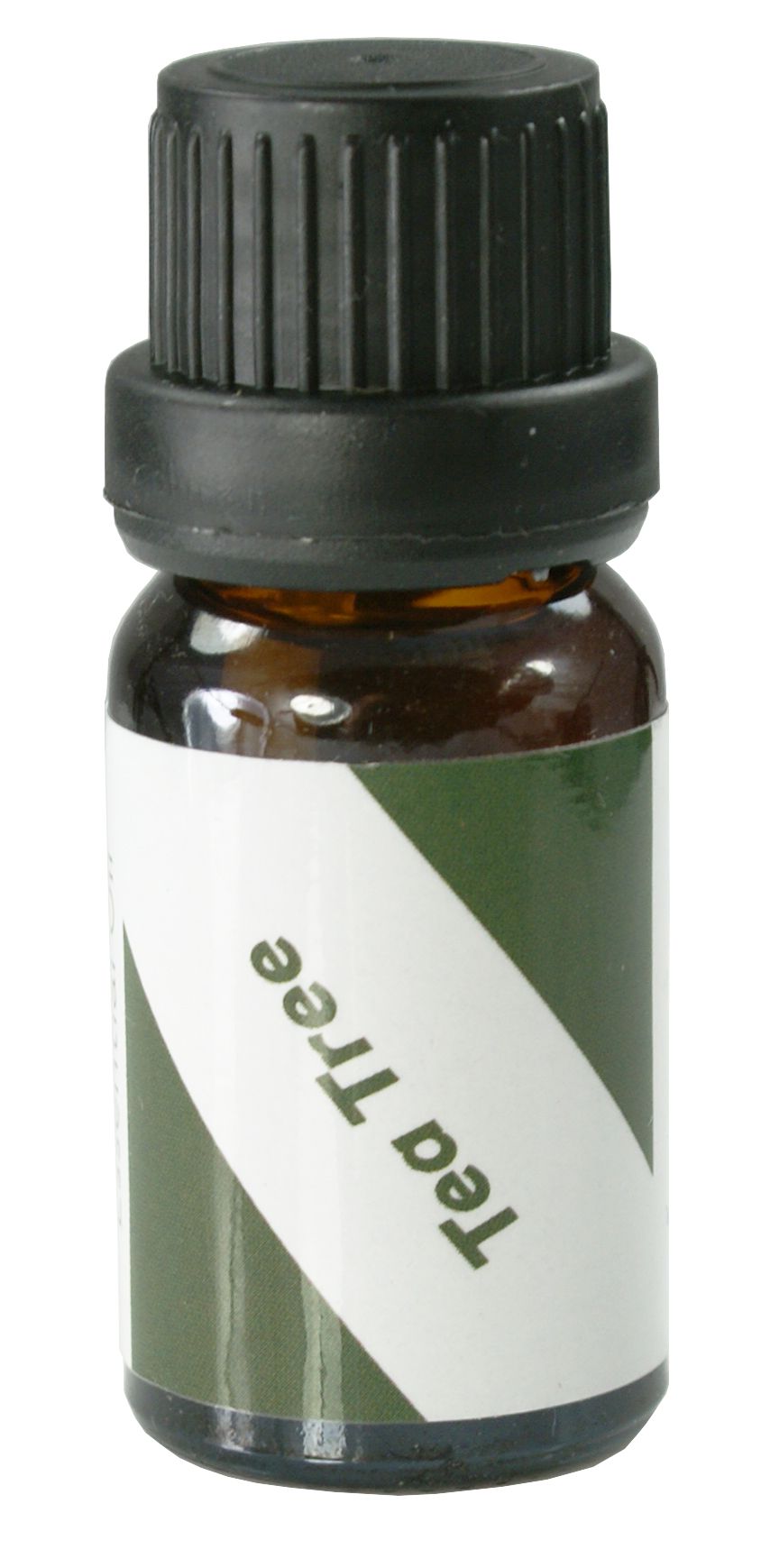 4. Tea Tree Oil
Tea tree oil is a common ingredient in skincare products. It is an effective treatment for skin allergy symptoms, and its strong antibacterial and antifungal properties can be used to eliminate allergens in your home. You can use it as a disinfectant home cleaner to kill molds, fungi, and other allergens. Properly diluted, you can use it on your skin to treat hives and other rashes. It can also soothe irritation from bug bites.
You can purchase each of these oils from Love Scent for $4.95 per bottle. If you'd like to experiment with other scents too, you can get the aromatherapy sampler for $29.95. It includes each of the above oils, plus Sweet Orange oil and Lemongrass oil–both of which have a long list of benefits of their own.
Now, as far as using these oils to treat your allergy symptoms, you have a range of options. You can use each oil on its own, or in combination with other oils.
Diffusing: break out that diffuser and diffuse essential oils throughout the day or night. Try Lavender oil at night to help you sleep, or Tea tree oil during the day to purge your home of allergens.
Inhalation: ideal for when you'll need symptom relief while on the go. Try mixing Peppermint oil and Lavender oil for headache relief and to open nasal passages.
Bath oils: adding 5-10 drops of an essential oil to a hot bath creates your own private spa. Try Lavender oil for a relaxing soak at the end of a long day.
Shower steamers: if you prefer showers to baths, take a look at this recipe for Eucalyptus oil shower steamers!
Homemade vapor rub: combining Eucalyptus oil and Peppermint oil with a few other ingredients creates a homemade vapo-rub that opens up airways and soothes away respiratory allergy symptoms.
Essential oil rollers: dilute essential oil blends with your chosen carrier oil and place the mix in a roll-top bottle for easy topical application. Try Dr. Axe's Allergy Blend by mixing 2-3 drops of Peppermint oil, Lavender oil, and Eucalyptus oil with a teaspoon of your chosen liquid carrier oil. You can purchase roll-top bottles from Love Scent for $1.50 apiece!
And there you have it! If over-the-counter medicines for daily allergy symptoms aren't cutting it for you, we encourage you to give essential oils a try. They just might provide the relief you've always needed!
Do you use essential oils for allergy relief? What blends do you use? Let us know below! Also feel free to contact us with any questions, comments, or concerns. And be sure to subscribe to our newsletter to hear about new blog posts, product announcements, promotions, and more!
These statements have not been evaluated by the Food and Drug Administration. These products are not intended to diagnose, treat, cure, or prevent any disease.