3 Great Pheromones for College Students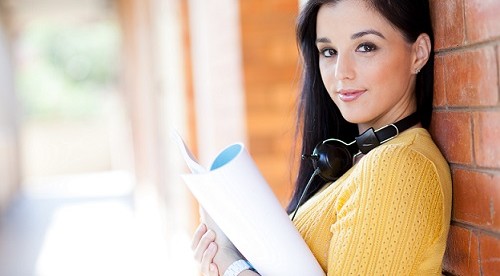 Happy weekend, Love Scent fans! Fall is well on its way here in Oregon, and college students across the country are headed back to campus. College is an exciting, challenging, and sometimes stressful time, and our pheromone products can help students make the most of it. If you are a college student looking for something to help enhance your college experience, or someone who knows a college student who would appreciate a thoughtful gift, read on. We have some ideas for you. 1. Liquid Trust
Liquid Trust is one of our most popular products, and is also one of the most versatile we have to offer. Rather than pheromones, it contains a social pheromone that improves your relationships with those around you–be they romantic partners, friends, colleagues, or classmates. It also has anxiety-reducing qualities, making it the perfect gift for someone who might be encountering stressful situations, and gives you the confidence to take social risks that you might not otherwise consider taking. This is an excellent product for busy college students navigating the exciting challenges ahead.
Liquid Trust can be used alone or in combination with other pheromone products. It can also be combined with your favorite scent. Liquid Trust is suitable for use by both men and women and is available a quarter-ounce bottle for $29.95.
2. Scent of Eros
Scent of Eros is s potent combination of pheromones. Its well-balanced formula contains a dose of Androstenol, a critical social pheromone that promotes comfort and trust. Androstenol's strong social qualities have earned it the nickname "the icebreaker pheromone." It's a great pheromone for those who want to improve their existing relationships or have an easier time establishing new relationships, romantic and platonic alike. Anyone who often meets new people can benefit from the effects of Androstenol, and college students especially will enjoy the reduced stress and improved relationships it creates.
Scent of Eros comes in an unscented unisex version for $49.95.
UPDATE: We no longer carry the Scent of Eros products. Try the Love Scent Pheromone Oils or Liquid Trust instead! 3. Beta-Androstenol 
Beta-Androstenol is the close cousin to Androstenol, the social pheromone found in Scent of Eros, and offers the same important social properties at a different degree of intensity. If Androstenol creates broad conversations, Beta-Androstenol creates deep conversations. It promotes honesty, openness, and comfort, and can reduce stress and anxiety. If you need to improve your mood or the moods of those around you, Beta-Androstenol is an excellent place to start. The strong social effects of this important pheromone make it a good choice for college students who are hoping to improve their mental state.
Remember, Beta-Androstenol is a pure pheromone product: it doesn't contain any other pheromones, hormones, or added scents. The 10 ml bottle includes a dry weight of 10 mg of pure Beta-Androstenol. This is a very powerful product and is most suited to those who have experimented with pheromones in the past. Use only a drop or two to start, and cover with your favorite perfume or cologne.
UPDATE: We no longer offer Beta-Androstenol. Try pure AndrosteNOL instead!
There you have it. These three products are excellent choices for college students who need that extra something to carry them through the semester. Treat yourself or a love one to these helpful products today!
If you haven't already, make sure to subscribe to our newsletter to get some free samples, and to be updated on new blog posts, products, and promotions. If you have any questions, comments, or concerns, please let us know in the comments below.
These statements have not been evaluated by the Food and Drug Administration. These products are not intended to diagnose, treat, cure, or prevent any disease.