6 Great Combos You Can Mix In One Of Our Free Pocket Atomizers!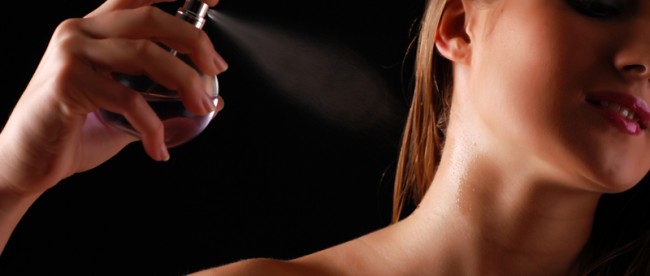 Happy weekend, Love Scenters. After a brief pause to get more inventory, our free pocket atomizer promotion is back! From now until we run out of stock, any order from Love Scent worth over $50 before shipping will receive a free pocket atomizer. These atomizers are great for bringing your own pheromone mixes with you anywhere, or even just to carry pheromone products in a more discreet way. Here are some great pheromone combos that you can mix yourself, and ordering any of them will meet the $50 order requirement for you to get one of our free atomizers.
1. Chikara + Alpha-7 Unscented
Chikara and Alpha-7 Unscented are two of the best pheromone products for men on the market, and go perfect together.
Chikara is a balanced scented pheromone product great for "every day use", and when mixed with Alpha-7 becomes one of the most potent pheromone combos around. If you're going out on a date, or to a club or bar, Alpha-7 and Chikara mixed together create as close as you can get to a perfect formula for any man. Of course, no pheromone will work 100 percent of the time, but Chikara and Alpha-7 together come closer than most!
We'd recommend trying out a 3:1 or 4:1 ratio of Chikara to Alpha-7. Alpha-7 has a strong pheromone smell, and you want to make sure that you include enough Chikara to cover it well.
These two products are available in a combo at a small discount, which makes your decision even easier!

2. Essence of a Women + Primal Women
These two products are a couple of our strongest pheromones for women, and when mixed together with the right fragrance, they create an extremely powerful formula.  Primal Women is an androstenol and copulins based formula, and Essence of a Woman is mostly copulins.  This combo basically ups the ratio of copulins to androstenol, and is extremely powerful and sexual.
WARNING: you will NEED to mix in a cover fragrance as well.  Essence of a Woman and Primal Women both have strong pheromone scents of their own that may not be pleasant to most people.  However, when used with a nice and strong fragrance, men around won't want to take their eyes off of you.
To make this combo, we recommend mixing them together in a ratio of 2 Primal Women to 1 EoW, and then mixing that formula in a 9:1 ratio of fragrance to pheromones.
UPDATE: We no longer carry Essence of a Woman. Try our Love Scent Copulin Concentrate instead!
3. Alpha-7 Unscented + Scent of Eros for Men
This combo is very similar to Chikara + A7, but a little more subdued. If you are someone who already has a lot of "alpha" qualities, this combo might work better for you. The reason for this, is that combining an aggressive pheromone combo such as Chikara + A7 with a person who is already considered an alpha results in people getting more scared than turned on. Scent of Eros has a lot of androstenol, a more social pheromone, which gives a nice "ice-breaker" quality to the mix.
For this combo, you'll want a 3:1 or 4:1 ratio of Scent of Eros to A7. Be careful when opening the Scent of Eros bottle, as it is not made to be easily opened.
This combo is also sold as a package deal.  Save $10 when you buy them together here.
UPDATE: We no longer carry the Scent of Eros products. Try the Love Scent Pheromone Oils or Liquid Trust instead!
Liquid Trust is an incredibly versatile product that works great alone, AND can be easily added to any product or product combo. You could even add Liquid Trust to any of the other two-product combos on this list. Liquid Trust is full of a special social hormone involved in trust and social connection that can help you massively when you are attempting to connect with people and gain their trust. It can also soften the aggressive edges of combos that include Alpha-7 and NPA, AND it doesn't smell like much of anything, so it won't clash with any cover fragrances you use.
On top of that, it's nearly impossible to overdose on Liquid Trust. You can experiment with any amount of Liquid Trust added to your mix, depending on how prominent you want Liquid Trust's effects to be compared to the other pheromones. 5. Alter Ego for Women + Edge Unscented for Women
This combo is great for going out with people you don't know very well, or going out to a club or bar. Alter Ego and Edge are pretty synergistic when it comes to their effects on your confidence and attractiveness. When wearing this combo, you'll feel like a whole new person that can take on the world, which is pretty attractive on its own!
UPDATE: We no longer carry Alter Ego for Women or Edge for Women. Try NPA for Women instead!
That's it for this week. Be sure to make an order soon to secure your free pocket atomizer, and have fun experimenting with your own pheromone mixes! If you find any good ones, please let us know in the comments. Also make sure to subscribe to our newsletter to receive free samples and be updated whenever we add a new blog post or start running a new sale.
These statements have not been evaluated by the Food and Drug Administration. These products are not intended to diagnose, treat, cure, or prevent any disease.