Oil Base vs Alcohol Base. Which is Better?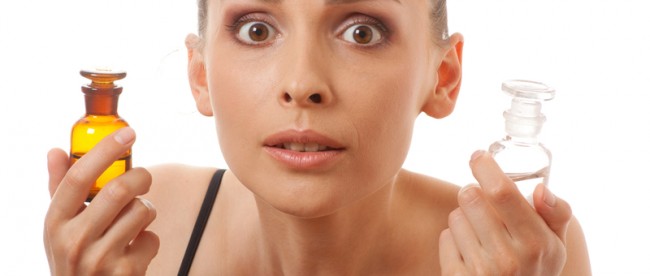 What's up Love Scent fans? This week will be a shorter post, but we wanted to address a question that occasionally comes up. That question is: are oil based pheromones more effective than alcohol based pheromones, or the other way around?
The truth is that neither base is more effective than the other, and it all comes down to personal preference. There is a lot of misinformation going around on the subject. Some people have even heard that alcohol can break down pheromones over time, but this is simply not true. In fact, alcohol is actually great at preserving pheromones because it kills some bacteria that can break down pheromones. Oil based pheromone products are great as well, and are often unscented products intended to be mixed with your own favorite fragrances.
Personally, I like alcohol base, because I don't particularly like how oil feels on my skin, but many people disagree with me! The bottom line is that you should use your favorite products, whatever their base, and not worry about how the base is affecting the formula. As far as effectiveness goes, both oil and alcohol based formulas are equally effective at holding together pheromone formulas and helping you to attract others, gain confidence, and feel great.
Some of the best oil based pheromone products include: Alpha-7 for Men, New Pheromone Additive, and Primal Women.
Some of the best alcohol based pheromone products include: Liquid Trust, Super Primal for Men or Women, and our gel packets.
Thanks for reading! Please leave a comment if you have any questions, concerns, or something to add to the discussion. Also make sure to subscribe to our newsletter to receive free samples and be updated whenever we add a new blog post or start running a new sale.
These statements have not been evaluated by the Food and Drug Administration. These products are not intended to diagnose, treat, cure, or prevent any disease.