5 Inexpensive Pheromone Stocking Stuffers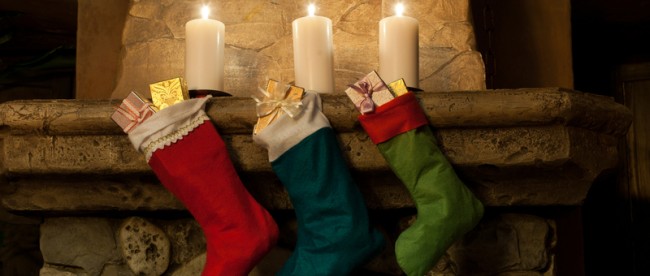 Happy Holidays, Love Scenters!  We spend a lot of time on this blog showing off our expensive bottled products, so we figured we'd spend this week's post talking about a few of our lower cost products.  All of these are perfect gifts for stockings, white elephant gift exchanges, and donations.  Read on to learn about 5 great low-cost pheromone products available at Love Scent.
1. Super Primal Pheromone Oils
At $9.95, Super Primal Pheromone Oils are some of our most cost efficient pheromone products available.  The included pheromones are not as concentrated as they are in our more expensive products, but Super Primal Oils are a perfect introduction to pheromones. They are available in a dozen different scents for men and women, so you can pick out a perfect fragrance for your friends, coworkers, and loved ones.
UPDATE: We no longer carry the Super Primal Pheromone Oils. Try the Love Scent Pheromone Oils instead!
If you're looking to spend just a little bit more, our sampler packs for men and women are the cheapest way to get a decent variety of pheromone products to try out.  If you aren't sure what kind of fragrance your friends and family like, the sampler packs give them a lot of options to try out, and pretty much anyone will find something they like!  The sampler packs cost $19.95. 3. Mojo Pro
If you want something simple, unscented, and cheap to give out to your friends, the Mojo Pro is a really easy choice.  Sold alone, they cost $12.95.  The sampler pack is still probably a better deal, but you can't argue with the simplicity of the Mojo.  It's a great product to get someone started on pheromones, and it comes in a small, durable bottle, so it can easily be thrown into a stocking. 4. Gel Packs
All of the gel packs that come in our sampler sets are also available alone in bulk.  The more you buy, the more you save, but most of our gel packs can be purchased in packs of 7 or 10 for only $9.95 depending on the product.  If you aren't sure which one to choose, Perception is the most straightforward pheromone formula available in gel pack form.  However, it's also the only gel pack that does not come in bottled form, so if you'd like to show your friends the power of Alter Ego, Scent of Eros, or Edge for Men, you could get a small set of any of those in gel pack form.
5. Pheromax Mini
Finally, our most premium sampler size product is definitely Pheromax Mini (available for Men and Women).  At $19.95, it's a little more expensive than our other sample size products, but it's also a bit higher quality. Pheromax is one of our best unscented bottled products, and the mini version is a perfect way to test it out without committing a bunch of money to a bottle.
UPDATE: We no longer carry the Pheromax line. Try our own samplers instead!
That's all we have for you this week.  All of these products are perfect for any small gift needs, so don't hesitate to order a few if you need small gifts and can't think of anything better. Please leave a comment if you have any questions, concerns, experiences you'd like to share, or topics you'd like us to discuss.  Also don't forget to subscribe to our newsletter to be updated when we add new blog posts, new products, promotions, and more.  See you next week!
These statements have not been evaluated by the Food and Drug Administration. These products are not intended to diagnose, treat, cure, or prevent any disease.