3 Mother's Day Pheromone Gifts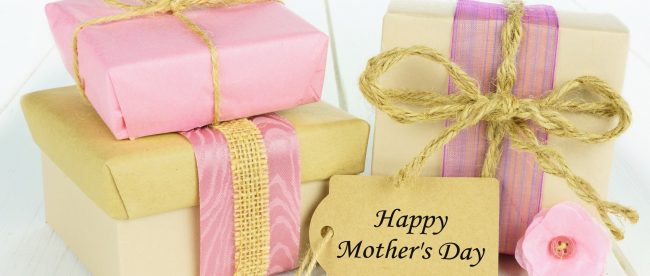 Happy Friday, Love Scent fans!
Mother's Day is just over 2 weeks away in the US! Here at Love Scent, we're celebrating mothers everywhere by offering 25% off on your next order. Just use the code MOTHERSDAY23 at checkout! This offer is good on everything in the store, so order today!
And speaking of Mother's Day, let's take a look at some Mother's Day pheromone gifts you can treat Mom to this year!
The Love Scent Pheromone Oils are a great gift for all the mothers in your life. These scented oils contain AndrosteNOL, a powerful social pheromone that elevates the mood, relaxes the mind, and generally leaves the wearer feeling fantastic. Is Mom headed out to lunch with friends? Enjoying some time with family? Or spending a day out and about? AndrosteNOL is a great accompaniment to it all! This versatility makes the Love Scent Pheromone Oils one of our very best Mother's Day pheromone gifts.
The Love Scent Pheromone Oils are already scented, so Mom won't need to pair them with her perfume. Choose from 10 different fragrance options, including Honeysuckle, Citrus, Sweet Cream, Musk, and more. 1-2 drops to the pulse points is all Mom will need!
A 3.7 ml eyedropper bottle of any of the Love Scent Pheromone Oils' fragrance options is $9.95. Order today!
As far as Mother's Day pheromone gifts go, Liquid Trust might be the perfect choice! This unscented spray contains a social pheromone that is an incredibly important part of motherhood. In general, this pheromone helps people trust one another and makes our bonds more rewarding. It's a great one to wear when you want to enjoy the company of those around you. It's also popular with salespeople and anyone else whose careers call for building solid, trusting relationships. Really, you can't go wrong with Liquid Trust!
While we generally recommend a cover fragrance with unscented pheromones, Liquid Trust does not have much of a pheromone odor to begin with. So Mom can wear it with or without a perfume, making it perfect for mothers who are sensitive to fragrances! She'll only need 1-2 sprays to her wrists and around her neck to see some amazing results.
A 7.5 ml spray bottle of Liquid Trust is $24.95. Order a bottle for Mom today!
Is your mother a DIY-er? Does she like to tinker with her fragrances–maybe making her own bath products, perfumes, or aromatherapy blends? Then Pure AndrosteNOL is a good choice for her! This potent product contains the same AndrosteNOL found in our Love Scent Pheromone Oils, but at a much higher concentration. It's an ideal way to add AndrosteNOL's many positive effects to any perfume, moisturizer, bath oil, shower melt, or aromatherapy blend your Mom could make!
To use our Pure AndrosteNOL, your mom will just need to dilute 1 drop of concentrate into about 5 ml of carrier. That carrier could be her favorite perfume, an aromatherapy blend, some hand cream, or anything else! She can bump up the amount of pheromones 1 drop at a time if she wants stronger effects.
A 6 ml bottle of Pure AndrosteNOL is $39.95. If you're on the lookout for unique Mother's Day gifts, this is a great choice!
There you have it, Love Scent fans! Our top choices for Mother's Day pheromone gifts! If you'd like to introduce your mom to the world of pheromones, we hope you give one of these a try. And don't forget to save 25% when you order by using the code MOTHERSDAY23 at checkout!
Have you ever given your mom pheromones for Mother's Day? How did she like them? What did you give? Tell us about it in the comments! You can also contact us directly with your thoughts, questions, and concerns. And be sure to subscribe to our newsletter to get free samples and to hear about coupons, new products, and more!
These statements have not been evaluated by the Food and Drug Administration. These products are not intended to diagnose, treat, cure, or prevent any disease.