Our Most Potent Pheromones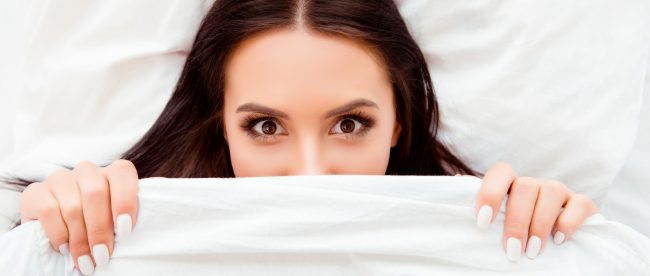 Happy Friday, Love Scent fans!
Don't forget–our fall discount is in effect! Use the code FALLINLUV22 at checkout to get 25% off your next order. The offer is good storewide, so stock up on all your pheromone necessities–from your favorite pheromones to cover scents to supplies!
Now, on to today's topic: our most potent pheromones!
Two factors go into making a pheromone potent: (1) the pheromone concentration, otherwise known as the amount of pheromones in the bottle; and (2) the effects of the pheromone ingredients themselves. Some pheromones are more potent than others, even at the exact same concentration.
For example, our Pure AndrosteNOL and Pure AndrosteNONE have the same pheromone concentration at 6 mg per 6 ml bottle, but the Pure AndrosteNONE has more pronounced effects. This is because AndrosteNOL's effects are less aggressive and more subtle. This does not mean that AndrosteNOL is a "weak" pheromone–just that its effects are less obvious at first glance!
The pheromones on this list are potent both in concentration and in overall effects. For that reason, you might need to dilute them before you use them. Diluting pheromones is very easy: just add at least 5 ml of your favorite fragrance to a separate container, such as an atomizer or roll-on, and add the potent pheromones 1 drop at a time. Test out the resulting mixes until you find the right proportions for you!
One final note: because potent pheromones often require dilution, we recommend them for advanced pheromone users. If you're new to pheromones, or have only worked with mild pheromones in the past, we recommend going with more balanced formulas first!
Without further ado, let's take a look at our most potent pheromones!
Alpha-7 Unscented isn't just one of our most potent pheromones. It's also one of our most popular pheromones overall! This intense sexual formula combines the "alpha" pheromone AndrosteNONE with the milder sex pheromone AndrosteRONE. They work together to elevate confidence, improve your sex appeal, and enhance your authority!
Alpha-7 Unscented contains no added fragrance, and has a strong natural pheromone odor reminiscent of body odor. We do not recommend skipping the cover scent with this one! You can either apply 1 drop to your pulse points and spray your favorite fragrance over it, or dilute it in your fragrance and apply both directly. If you find that applying it directly makes it too strong, give diluting a try!
You can try Alpha-7 with the 1 ml Alpha-7 Mini for $9.95, or get the Alpha-7 Unscented euro dropper bottle for $49.95. Order now!
Our Love Scent Copulin Concentrate is one of our most potent pheromones in several ways: effects, pheromone content, and odor! In its undiluted state, this is without a doubt our strongest-smelling pheromone. When properly diluted, it gives its wearer all kinds of benefits: improved sex appeal, enhanced femininity, increased confidence, and more. When undiluted, it has a very strong unpleasant odor that overwhelms any potential benefits. You must always dilute this concentrate before use!
To properly dilute your Love Scent Copulin Concentrate, you just have to follow the same process as diluting any other pheromone! Add at least 5 ml of your favorite fragrance to an atomizer or roll-on along with 1 drop of the Copulin Concentrate. Shake the mixture thoroughly and test it out! You may need to increase or decrease the amount of pheromones depending on your personal preferences and needs.
A 3.7 ml eyedropper bottle of Love Scent Copulin Concentrate is yours for $29.95. If you're ready to add a very strong sex pheromone to your collection, give this one a try!
Our Pure AndrosteNONE, like all our pure pheromones, contains a full mg of pheromones per ml of carrier. That means that there are 6 mg of alpha AndrosteNONE pheromones in every 6 ml bottle of Pure AndrosteNONE. This potent concentrate allows you to turn any of your favorite fragrances into an intense sex attractant! Enjoy improvements to your sex appeal, confidence, authority, and attractiveness–just make sure to properly dilute this one first!
You can dilute our Pure AndrosteNONE in your favorite fragrances, lotions, body oils, and more. Just make sure that the carrier you're adding it to is scented, as this concentrate has a strong pheromone odor. We recommend starting with 5 ml of carrier (fragrance, lotions, etc.) and adding the Pure AndrosteNONE 1 drop at a time. Adjust as needed to meet your needs!
A 6 ml screw-top bottle of Pure AndrosteNONE is yours for $49.95. If you're ready to work with such a strong pheromone, give this concentrate a try today!
There you have it, Love Scent fans! Our most potent pheromones. If you've been working with pheromones for a while and are ready to work with very strong formulas, we hope you give one of these a try!
What are your favorite potent pheromones? Are they on this list, or do you have other recommendations to share with your fellow pheromone pros? Tell us about them in the comments! You can also contact us directly to share your comments, questions, and concerns. And be sure to subscribe to our newsletter to get free samples and to hear about coupons, new products, and more!
These statements have not been evaluated by the Food and Drug Administration. These products are not intended to diagnose, treat, cure, or prevent any disease.