Love Scent's Beta Testing Treasure Hunt Of 2020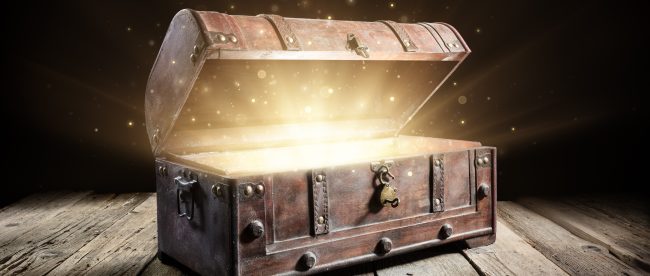 Greetings, Love Scent fans!
As our newsletter subscribers have already heard, change is coming to Love Scent!
We've been updating our website to make it more secure, efficient, and user-friendly. Before it goes live, we need some beta-testing volunteers to explore the new site and make sure everything is working well. As a thank-you for your help, there will be some fantastic bargains (more than 60% off on some listings) for you to find and order!
Before we get to the beta-testing specifics, and the excellent bargains we'll be offering, let's cover a few details!
First of all, the new site will look pretty similar to the old one, but there will be some new features that the current site does not have. Those features include:
Wish list–have you ever seen a product on our site that you knew you'd like to buy, but couldn't buy it at the moment? You'll now be able to add it to a wish list! Not only will this help you keep track of all the products you'd like to have, all in one convenient place, but you'll be able to share the wish list with friends and family for birthdays and holidays.
Product comparison tool–if you've ever been interested in a few different products and wanted a quick way to see the differences between them, you're in luck: the product comparison tool will make that easy. Just add different products and compare their key features!
Browsing filters–while you're browsing product categories, you'll now have the option to filter that category's products by different features. Browse by manufacturer, category, and price range, and easily see which products are new or on sale.
Have a look around and give these new features a test-drive. And keep your eyes peeled for some awesome bargains along the way! If you need help, or see something that you believe is a technical problem, or just want to share any of your thoughts about the new site, feel free to get in touch with us!
One thing to keep in mind while you're exploring these new features: some require you to be logged into your account. We haven't imported all of the customer data yet, so not everyone will be able to log into their account. You can still place an order as a guest if you can't log in. And don't worry–all customer data will be imported by the time the site goes live!
Another thing to keep in mind: if you do place an order while you're beta-testing, there might not be a record of the order in the new site after the site goes live. For this reason, we encourage you to save all order confirmation emails from orders you place while beta-testing. With the amazing deals we're offering, you'll probably want to place an order!
Speaking of deals, let's talk about those!
To thank you for beta-testing our new site, we're putting some of our best products on super-sale. Some will be 50% off. Others will be more than 60% off! These are some of the best deals we've ever offered, and it's all to show our appreciation for helping us make our new site the best it can be. So have a look through all the product categories to see what awesome bargains you can find on your favorite Love Scent products!
All right, are you ready to go?
Then CLICK HERE to be taken to the new site!
Let Love Scent's Beta Testing Treasure Hunt Of 2020 begin!
Happy bargain hunting, Love Scent fans!
UPDATE: This testing period has now concluded. Thank you to all who participated!