Pheromone User Survey: Your Questions Answered!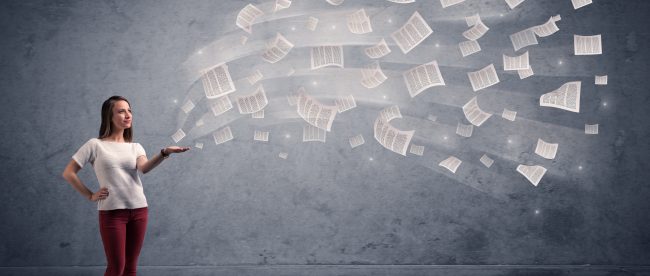 Happy Friday, Love Scent fans!
Last week, we shared a short pheromone user survey with you. If you haven't filled one out already, we'd really appreciate it if you would! It will only take a minute or two, and you'll have the chance to sign up for free samples once you've submitted your answers!
You can find the survey HERE. Fill one out when you have a minute to spare!
You can fill out the survey even if you've never used pheromones before. We'd like to hear from everyone!
And a big thank you to those of you who have taken it already!
Many of you had some questions and comments for us at the end of the survey, and today, we'd like to answer them. Read on!
1. Finding The Right Pheromone For You
Several of you are wondering how to find the right pheromone for your needs. For example, if you're a man, interested in women, who wants a pheromone that will improve both your relationship with your partner and your own self-confidence, where do you start?
We have a few places for you to start, actually!
If you haven't been sure where to start, try one of the options above!
2. Want To Try, But Not Ready To Buy
Some of you expressed interest in trying pheromones, but are hesitant for a range of reasons. Maybe you're not sure whether they'll work for you and don't want to buy before you're certain. Maybe you'd like to know how it smells before committing to a full bottle. Maybe you want to hear what real people have to say about them before trying them out.
Well, if you're worried about trying something that won't work for you and being left with what is essentially a bottle of perfume, remember: we have a 100% money-back guarantee! If you try it and don't like it, return it to us within 60 days for your money back. We want you to be able to try these products risk-free and worry-free!
Remember, also, to take a look at our pheromone sample options. They could lead you to the exact pheromone you've been looking for!
If you'd still like to hear more about specific pheromones before placing an order, have a look at the Love Scent Discussion Forum! It's packed with information from real-world pheromone users who have tried different products and have plenty to say about them. Have a look!
3. Pheromones Aren't Working For You
What about those of you who've tried pheromones before with no success? You've already chosen a starter pheromone, maybe even purchased a sampler pack, but didn't see the results you were hoping for…where do you go from there?
We know that choosing the right pheromone can feel a little daunting, and that it can be disappointing when you do finally try one only to find that it didn't live up to your expectations. If the product you tried didn't work for you, don't give up! Chances are good that you just need to try a different pheromone. Remember, not all pheromones work the same way, and a pheromone that works perfectly for one person may not do anything for someone else.
If pheromones haven't worked the way you wanted them to, get in touch with us to discuss what you were hoping the pheromones would do, and what effects you did see. We'll be able to advise you on what went wrong – maybe you used too much or too little, or maybe the pheromone you chose wasn't the right fit for what you wanted. Whatever the problem was, we'll help you find something that works!
4. Questions About Pheromone Science
Several of you, understandably, want to know more about how pheromones work. Not just how to wear them or when to wear them, but the actual reasons they affect people the way they do. If you'd like to dig into the details on this, we have two blog posts that you can use as a starting point:
In summary: humans, along with many mammals, have an organ in the nose called the vomeronasal organ, or VNO for short. This organ can detect pheromones in the air, just like other parts of your nose can pick up other scents. Once the VNO has picked up these chemical signals in the air, your body responds in a range of ways.
Different pheromones lead to different responses in the body, and different people react to pheromones in different ways. That's why a pheromone that works great for your friend might not work well for you at all, and why we encourage pheromone users to experiment broadly with pheromones until they find something that works for them.
Click on the above links for more information, or explore the Pheromone Science tag on our blog!
5. Interest In New Products
We are always thinking about developing new products for people to try. The best way to make sure you're kept up to date on everything we offer is to sign up for our newsletter, so be sure to do that if you haven't done so already!
That's all for now, Love Scent fans! If you haven't filled out a survey yet, please do so HERE! And feel free to share it with anyone in your life who is interested in pheromones!
As always, feel free to contact us with any questions, comments, or concerns about the survey, pheromones, or anything else. And be sure to subscribe to our newsletter to hear about blog posts, new products, exclusive promotions, and more!
These statements have not been evaluated by the Food and Drug Administration. These products are not intended to diagnose, treat, cure, or prevent any disease.