4 Reasons Why You Should Sign Up For Our New Product Testing Program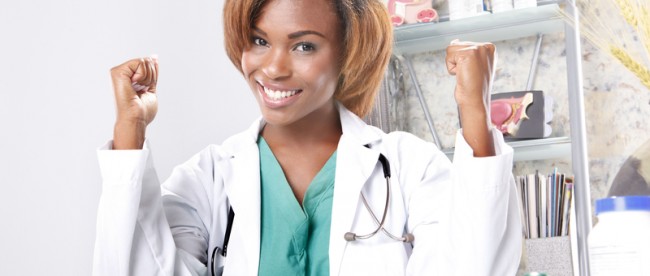 What's up, Love Scent fans? This week's post will be a little different than most of our previous ones. Instead of talking about our current products, we're going to be talking about our future ones! This month, we're launching our new Product Research and Development Program, and we're looking for as many participants as we can before we get started with our first new product test. If you're not sure about joining the program and would like a little more info, keep reading!
1. You'll get to try new, cutting edge pheromone products
Testing new products is super exciting! The pheromone industry doesn't move particularly fast, and eventually everyone gets a little bored of even their most favorite products. We're trying to change that as soon as we can by consistently developing new products that employ brand new pheromone molecules that can't be found in any current products. If you're someone who likes to stay ahead of the pack, joining our R&D program will allow you to try out new pheromone technology before anyone else!
2. You'll be able to tell us exactly what you're looking for
As a Love Scent product tester, you'll be able to tell us exactly what you like about our new products, and what you don't like. This will allow us to tailor our new products so that our customers are receiving new products that you actually like, not just products that we think you'll like. Without testing, we can't know exactly what you guys want. If you'd like your voice to be more easily heard, just sign up for the program.
3. It's FREE
Probably the best thing about our R&D program is that signing up for it and participating is 100 percent FREE! The only thing it will cost you is a little bit of your time, but that time will be spent going out and testing products. What could be more fun than testing brand new pheromone products? Each test will take place over a two week period, during which we'll ask you to submit a couple surveys that will tell us about your experiences with the product. It'll be super easy, and well worth it to you because of the next reason…
4. Every tester that completes a full test cycle will receive an EXCLUSIVE, better than average coupon
That's right! Anyone that uses up all of the test product and fills out all of the surveys we send out will receive an exclusive coupon good for one order of any size that will have a higher discount than any of our normal seasonal coupons. You can use it on a bottle of the new product when it launches, or you can use it to restock on your current favorites. Doesn't matter to us, it's our gift to you.
We'll be starting our first product test in July, so be sure to sign up by then if you're interested. Check out this page for more details. We hope that this program will help us stay more connected to you guys and allow us to develop products together with you, our most loyal customers. As always, please leave a comment below the article if you have any questions, comments, concerns, or topics you'd like us to cover in future blog posts, and make sure to subscribe to our newsletter to get some free samples, and to be updated on new blog posts, products, and promotions.
These statements have not been evaluated by the Food and Drug Administration. These products are not intended to diagnose, treat, cure, or prevent any disease.