3 Pheromone Products For People In Relationships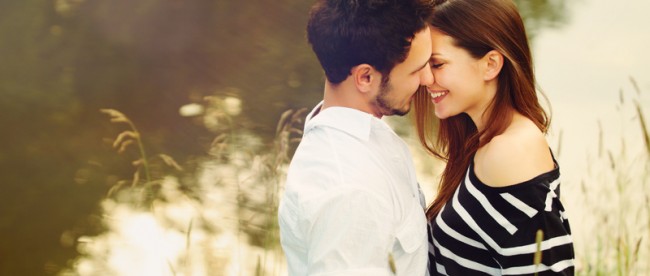 Happy weekend, Love Scent fans! Most people come looking for pheromones when they are looking for new partners or when they need help socializing with new people. However, pheromones can also be great for people already in relationships. They can help ease any tensions that might occur, and they can bring you and your significant other closer even in healthy relationships. Many of our customers have let us know that their partners love it when they wear pheromones around them, but there are definitely some products that are better in this kind of situation than others. Here are three of the best ones for you to check out.

1. Scent of Eros
Scent of Eros is named after Eros, the Greek god of love, which is a great indicator of what you can expect from the product. Scent of Eros promotes intimacy and closeness better than a lot of other products, with its subtle mix social and sexual pheromones. The result is a product that is perfect for romantic evenings with your partner, helping you connect and open up before retiring to the bedroom, where it enhances your intimate experiences.
UPDATE: We no longer carry the Scent of Eros products. Try the Love Scent Pheromone Oils or Liquid Trust instead!
2. Super Primal
Super Primal is another great pheromone product heavy in androsteNOL, which makes it perfect for people already in relationships. It's also one of the few unscented pheromone products that doesn't smell too bad on it's own, which means you can potentially use it without a cover scent (although we still recommend using one, all unscented pheromones are a bit more effective when paired with a nice fragrance). Better still, Super Primal is one of the most cost effective products we have, and you get a full two ounces of product for only $59.95, much more bang for your buck than some of our more premium offerings. If you're already super close to your partner, and are more interested in products that can help you spice things up in the bedroom, look no further than New Pheromone Additive. NPA is one of our most sexually charged products, and is made specifically to promote attraction and sexual energy. Make sure you don't use too much of this product, just a couple drops is plenty! You'll also want to make sure you wear a cologne or perfume on top of NPA. It's unscented, but it has that distinct pheromone smell that many people do not like without something nicer covering it up.
That's all we have for you this week. If you're having any relationship road bumps, or would just like to take another step in getting closer to your partner, these products can bring your relationship to the next level. Please leave a comment below the article if you have any questions, comments, concerns, or topics you'd like us to cover in future blog posts, and make sure to subscribe to our newsletter to get some free samples, and to be updated on new blog posts, products, and promotions.
These statements have not been evaluated by the Food and Drug Administration. These products are not intended to diagnose, treat, cure, or prevent any disease.