4 Pheromones to Wear During Thanksgiving Dinner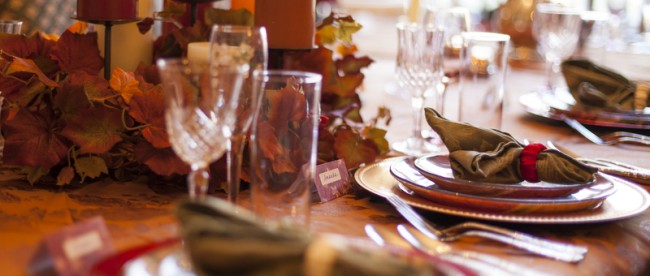 Thanksgiving is almost upon us.  A big dinner with family and friends is the perfect environment to test out the power of social pheromones!  Particularly, pheromone products heavy in androsteNOL and the social hormone found in Liquid Trust can help you feel comfortable in big crowds, and can even make the whole room a much more friendly environment.  Read on to learn about the best pheromones to wear during Thanksgiving dinner.
1. Liquid Trust
Like we said in the opening paragraph, Liquid Trust contains a special social hormone that is perfect for big social gatherings.  This hormone is a naturally produced chemical that is released in our brains when we form social connections and bonds.  Wearing Liquid Trust can strengthen those connections and impart a friendly, trusting vibe on the whole room.  Even better, Liquid Trust is unscented and can safely be worn alone unlike most pheromone products, so if you don't like wearing fragrances, you can still use Liquid Trust.
2. Scent of Eros
Scent of Eros is heavy in androsteNOL, which makes it a perfect pheromone product to use during a social event like Thanksgiving dinner.  NOL helps people feel more comfortable, open, and friendly with the user.  Since you'll be in close proximity with a lot of people during dinner, it can even make people friendlier to people that aren't wearing any pheromones.  If your family gatherings tend to get awkward or tense, try wearing an androsteNOL based pheromone like Scent of Eros and see if it helps.
UPDATE: We no longer carry the Scent of Eros products. Try the Love Scent Pheromone Oils or Liquid Trust instead!
3. Chikara
Chikara Pheromone Cologne for Men is a complex, balanced pheromone formula good for pretty much any situation.  It's great on dates and sexual encounters, but it's balanced enough that it can also work well during social events where you aren't trying to attract anyone.  The scented version has a light, but masculine scent that most people love.  You might get some great compliments about how you smell at dinner!  It also comes in an unscented version, though you need to make sure that you wear a cologne over it to cover the pheromone smell.
4. Cleo for Women Beta-Nol
Beta-Androstenol is actually an even better social pheromone than regular androstenol.  The problem is that beta-nol is still underused in pheromone products and is only included in a few select formulas.  The best one that we carry is Cleo Pheromones for Women Beta-Nol.  Beta-Nol makes people feel much closer than normal, and much more willing to talk about deep feelings and personal issues.  If you want your family and friends to feel a little closer to each other than usual, wear Cleo Beta-Nol at Thanksgiving dinner and prepared to have some long, interesting conversations.
UPDATE: We no longer carry Cleo products. Instead, try Love Scent Pheromone Oils or Liquid Trust, or combine them together!
That's all we have for you this week, Love Scent fans!  Have a wonderful Thanksgiving dinner and let us know if you have good results with any of our products!  As always, leave a comment if you have any questions, concerns, or topics you'd like us to discuss in future posts.  Also, subscribe to our newsletter to be notified when we write new blog posts, release new products, and launch new coupon codes.
These statements have not been evaluated by the Food and Drug Administration. These products are not intended to diagnose, treat, cure, or prevent any disease.