Happy New Year From Love Scent!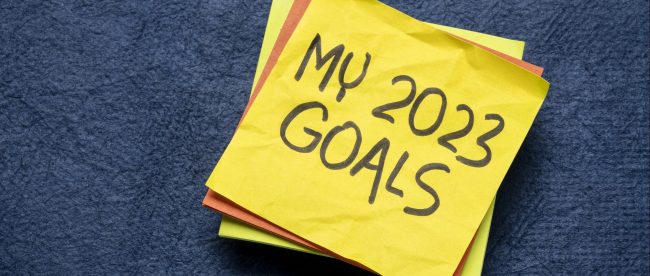 Happy Friday, Love Scent fans!
And Happy New Year to our family around the world!
If you're like many (maybe most!) people, you probably see a new year as a fresh start. It's a solid turning point to commit to positive changes in your life. Hence the popularity of New Year's resolutions!
As we enter 2023, the most popular New Year's resolutions in the US center on improving health and relationships. Most people are planning to eat healthier food and get more exercise. Many others are planning to save money. And lots of people are hoping to improve relationships with family, friends, and colleagues, and to reduce stress on the job!
We have good news: pheromones can help with most of these resolutions! So, if you're planning to make some of the above changes in the coming year, we have some recommendations that can help you out!
Before we begin, we do want to remind you that pheromones cannot make any big changes by themselves. They are important and useful tools, but not magic wands. Think of them as something that complements your plans rather than something that can do all the work without any help from you.
All right, now that we've cleared that up, let's dive right in!
RESOLUTION: GET MORE EXERCISE
A lot of people avoid exercise, from intense cardio to everyday walking, because it can be hard to work up the energy and motivation to get it done. This is where pheromones can come in to help: many people report feeling more energetic, motivated, and confident when using certain pheromones. Let's take a look at some options!
Peppermint Oil–okay, this one isn't a pheromone, but it has excellent qualities that can help pump you up. Peppermint is one of the most stimulating essential oils around, so if you're planning to exercise more this year, it's a good idea to have a bottle of it on hand!
Alpha-7 Unscented–this confidence-boosting, focus-enhancing pheromone can help you get in the right workout mindset. Tackle your new routine with the confidence needed to power through!
Super Primal for Her–like Alpha-7, this AndrosteNONE-based pheromone can help improve your self-confidence and enhance your focus. If you need help motivating yourself to be more active, this will be an excellent tool for you!
As we said above, pheromones can't do all the work themselves. But the above products might just make the difference between your resolution staying a resolution, and it becoming your new reality!
RESOLUTION: IMPROVE RELATIONSHIPS
Another popular goal at the start of a new year: improving relationships. Whether people want to spend more quality time with family and friends or get along better with colleagues, many people are hoping to make better connections with those around them. And pheromones can help with that, too!
Love Scent Pheromone Oils–these very popular oils contain a social pheromone called AndrosteNOL, which helps bring walls down, opens up communication, and encourages social interaction. It can help you make deeper connections with everyone around you.
Super Primal for Him–like the Love Scent Pheromone Oils, Super Primal for Him contains AndrosteNOL. This powerful social pheromone will help you put yourself out there and make new friends, and enjoy better quality time with the important people in your life.
Pure AndrosteNOL–if you want to turn your favorite colognes or perfumes into a socially-stimulating pheromone fragrance, this one's for you. You can also use pure AndrosteNOL to add powerful social effects to any other pheromone product.
If improving relationships is on the top of your resolution list this year, we hope you give one of the above products a try! You may be surprised at how powerful a touch of social pheromones can be.
RESOLUTION: REDUCE STRESS
Stress happens!  Maybe you've got a lot going on at work, a hectic schedule at home, or just a lot on your plate. We've all been there! Luckily, there are some easy ways to help you cope with the unavoidable stresses of everyday life!
While these pheromones and essential oils can't fix the sources of stress in your life, they can help you handle things better. If you want to feel less stressed out in the coming year, have one of the above products on hand!
RESOLUTION: SAVE MONEY
At Love Scent, we can always help with this resolution! In addition to offering great pheromones at great prices, we also run frequent holiday promotions throughout the year. Sign up for our newsletter to be the first to hear about one of our special sales!
If you plan to start saving money right away, we can help with that too! Our New Year promotion will let you save 35% on your next order. Just use the code HAPPYNEWYEAR22 at checkout!
There you have it, Love Scent fans! We hope one of these recommendations helps you tackle your New Year's resolutions with confidence. And don't hesitate to contact us with questions, ideas, and concerns!
Happy New Year, Love Scent family! Let's all make it a good one!
These statements have not been evaluated by the Food and Drug Administration. These products are not intended to diagnose, treat, cure, or prevent any disease.